3/18 – What's Next

Hey there – I hope you have an awesome start to your week.
Lots of variety in the newsletter this week, hope you find interesting. Reply to this email if I can be helpful with anything!
---
Articles to Read.
Death by a Thousand Clicks: Where Electronic Health Records Went Wrong
The U.S. government claimed that turning American medical charts into electronic records would make health care better, safer, and cheaper. Ten years and $36 billion later, the system is an unholy mess: Inside a digital revolution gone wrong. A joint investigation by Fortune and Kaiser Health News.
—
Paul Tudor Jones was one of the most successful traders in the world. Then he woke up one day wondering why.
"In a moment of frightening enlightenment in 1993, I knew that I really did not know exactly how and why I had made all the money that I had over the prior 17 years," he once wrote. "That threw my confidence for a jolt."
Good investors attempt to quantify risk. They should do the same for luck. VCs expect about half of their investments will fail. Public market investors know there will be a 30% correction once or twice a decade. Jeff Bezos talks about Amazon's acceptance of failed projects. Luck should be the same. Benchmark that a portion of your success was caused by luck and isn't structurally repeatable, and you'll better handle the reality that competitive pursuits are a continuous chain of stress and challenge.
Risk is hard to define, and means different things to different people. Luck is, too. A homeless person who wins the lottery is lucky. An American born to rich parents is lucky, too. They're different types of luck, and the latter might be more dangerous because structural luck is harder to identify, because the person enjoying it becomes used to it. That skews their perception of how most of the world operates, which almost always comes back to bite them at some point, and is hard to accept when it does.
—
Louisiana's Disappearing Coast
The state loses a football field's worth of land every hour and a half. Now engineers are in a race to prevent it from sinking into oblivion.
—
How Fake Meat Could Save the Planet
Despite the growing attention on the environmental impact of our diet, a recent Gallup Poll indicates that the number of Americans who identify as vegetarians has remained fixed at about 5 percent since 2012. Globally, per capita meat and seafood consumption has been increasing steadily, driven largely by growth in the developing world. More meat means more land that must be cleared to support more livestock, driving wild species to extinction. Moral suasion and appeals to the environment will only go so far — if we're going to eat to save the planet, consumers will need plant-based options that fit into their current diets, not the other way around.
A global turn away from meat would also require livestock farmers to find alternative livelihoods. However, Anthony notes that the trend away from farming is already in place. Milk consumption has been declining since 2014, according to a report by Mintel, and the number of dairy farms in the U.S. has dropped from 650,000 in 1970 to just over 40,000 by the end of 2017. Overall, the number of farms in the U.S. has fallen from a peak of more than 6 million in 1935 to about 2 million in 2012. "Market access, share, and price are big factors pushing farmers out of the industry," says Anthony.
—
'Worse than doing time': life on the wrong side of China's social credit system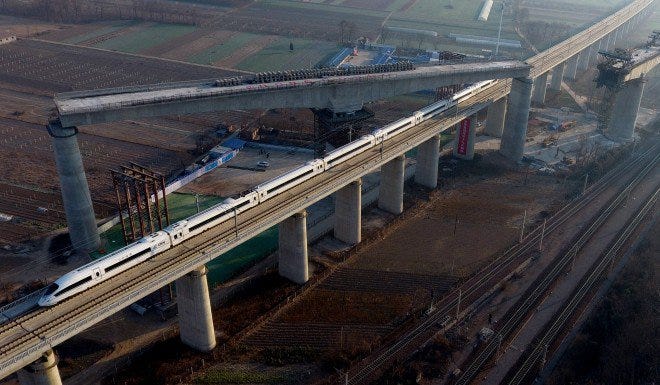 David Kong felt shattered after a recent business trip to Chongqing. It took him more than 30 hours to travel to the city from Beijing, on a hard sleeper known in China as the "green-skin train" for its distinctive dark olive hue. The same 900-mile journey would have taken just three hours by air, or about 12 hours by high-speed train.
But Kong could not take either, as he was a "deadbeat."
As one of 13 million officially designated "discredited individuals," or laolai in Chinese, 47-year-old Kong is banned from spending on "luxuries," whose definition includes air travel and fast trains.
—
The Rise of Online Dating, and the Company That Dominates the Market

Today, nearly all major dating apps are owned by the Match Group. In addition to its prized app Tinder – which doubled its revenue in 2018 to $805 million – Match Group owns popular online dating services like OkCupid, Plenty of Fish, Hinge, and has even bought out international competitors like Meetic in Europe, and Eureka in Japan. The dating giant reported revenues of $1.73 billion in 2018.
—
The Underappreciated Threat of Volcanic Tsunamis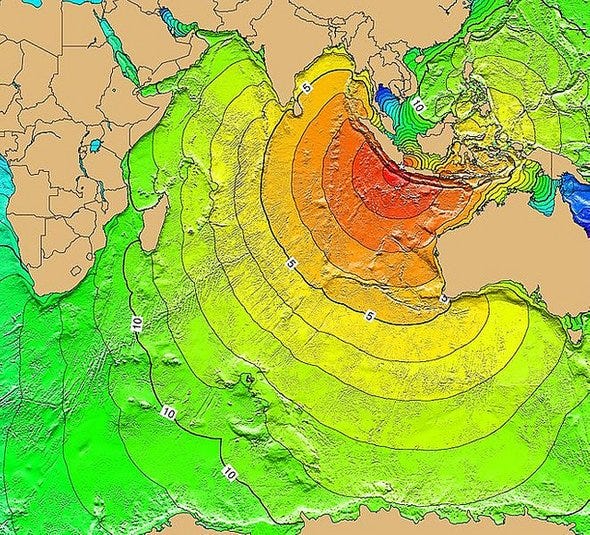 Tsunamis caused by volcanoes are responsible for nearly a quarter of all deaths caused by eruptions, yet we have only now started to understand them.
Volcanic tsunamis are relatively rare; we've recorded just 90-100 during the 19th and 20th Centuries combined. There are almost that many volcanic eruptions per year, with most years chalking up between 60 and 80 eruptions. So as a proportion of overall volcanic activity, they're just a small fraction. However, they have an outsized effect on mortality: they've caused 20-25% of all the known fatalities directly connected to volcanoes since the mid-1700s. Tens of thousands of people can die in a single event.
┄
More to Check Out:
– Guide to Getting an Internship
– Hide Your Phone When You Are Trying to Work
– The Acceleration of Addictiveness
– RussiaGate is Really Bad
– Airpods Everywhere, Why???
---
Books I Read This Week.
Killing Pablo: The Hunt for the World's Greatest Outlaw – Really amazing story of how just one individual can fundamentally alter the world and steal the spotlight. (Would also strongly recommend visiting Medellin, one of my favorite cities I have ever been to).
Let me know if you have/need any recommendations!
---
My Update.
Surprisingly, you will find few opportunities in college for thought-provoking types of discussions. I try to go out of my way to make more of these happen (hosted a few dinners last week and plan on doing more this week).
Heads down working working working!
How can I make this newsletter much better? Let me know!
Thanks so much for reading! Find me on twitter : )