2/4 – What's Next
Hey 👋Can you believe it is already February? Hope you are having a great start to your week. Please do hit reply if you have any questions or need help with anything.
Enjoy the newsletter!
---
Articles to Read.
Why Ex-Churchgoers Flocked to Trump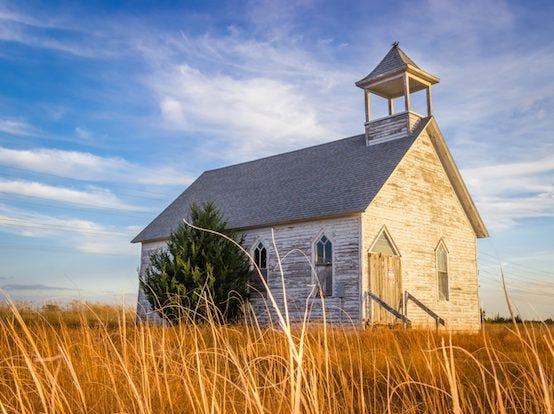 This is a story about how the lack of faith, not factories, inspired a Middle American movement around one man.
If you've ever been to a Donald Trump rally, you'll notice it doesn't match the impression left by the media coverage of the president's base.
And herein lies the best, deepest explanation of "how we got Trump." Trump's improbable likeness to a mega-church preacher allowed him to capture the love of a huge swath of the electorate that previously tuned out or voted for Democrats. The people who came to Trump, especially early in the primaries, weren't really joining the GOP and they weren't primarily seeking policies. They didn't even necessarily believe Trump would bring back their jobs. Many of Trump's earliest and most dedicated supporters were seeking a deeper fulfillment.
They came to Trump seeking what they had lost because they had lost church.
And this is a story much bigger than Trump. Trump's early appeal was his declaration that "the American Dream is dead," as he put it in his campaign launch. Faith in the American Dream is the weakest where people lack strong religious institutions where they can seek deeper meaning.
—
The Motherboard Guide to Not Getting Hacked
We live in a world where hackers steal hundreds of millions of passwords from companies in one swoop and occasionally cause large-scale blackouts . The future is probably not going to get better, with real-life disasters caused by internet-connected knick-knacks , smart home robots that could kill you , and your telecom providers who routinely lose customer data and unwittingly help hackers steal your phone number (and sometimes your money.) Meanwhile, an ever-growing and increasingly passive surveillance apparatus that has trickled down to state and local police is an ever-present threat to our digital privacy and increasingly uses technology that is developed by Silicon Valley giants who are supposedly consumer-focused.
Do you want to stop criminals from getting into your Gmail or Facebook account? Are you worried about the cops spying on you? We have all the answers on how to protect yourself.
—
International Pickpockets Ride New York's Subway, Pilfering and Profiting
Little is known about these international pickpocket crews outside of the narrow scope of their crimes, the police said. They tend to avoid detection longer than their local counterparts because they are new faces, and their lack of criminal histories in the city is to their advantage when they are caught. They move from city to city, trying to stay ahead of investigators.
The 18 thefts linked to these two teams, along with the perennially robust activity of local thieves in the subway system, contributed to a rise in grand larcenies in transit in 2018 compared with previous years. In Manhattan alone, transit larcenies were up 15 percent in 2018, with 754 reported cases; in Brooklyn, there was a 4 percent increase, to 474 cases.
"They feed off our ridership," Chief Delatorre said. "It's always around."
—
Coin Operated – Animated Short Film
"Coin Operated" is an award-winning 5 minute animated short film that spans 70 years in the life of one naive explorer.
—
Does It Matter Where You Go to College?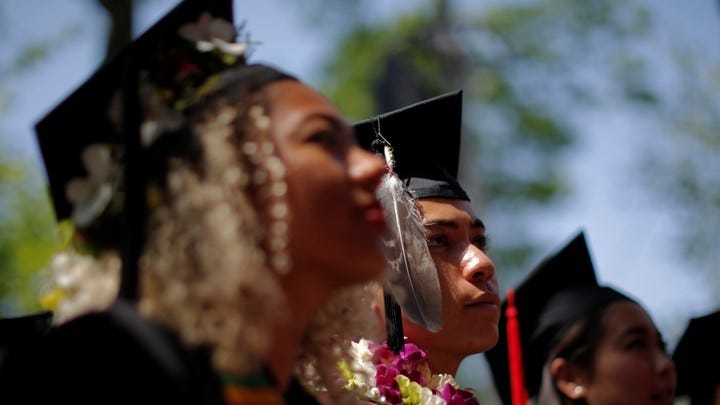 The simplest answer to the question "Do elite colleges matter?" is: It depends on who you are. In the big picture, elite colleges don't seem to do much extra for rich white guys. But if you're not rich, not white, or not a guy, the elite-college effect is huge. It increases earnings for minorities and low-income students, and it encourages women to delay marriage and work more, even though it doesn't raise their per-hour wages.
—
Taylor Swift used facial recognition to track her stalkers at a concert
A kiosk set up to show highlights of the singer's rehearsals secretly recorded the faces of onlookers, which were sent to a "command post" in Nashville, Tennessee that attempted to match those images to hundreds of images of known Taylor Swift stalkers, according to Rolling Stone.
—
The U.S. Army Has A New Plan To Recruit Gamers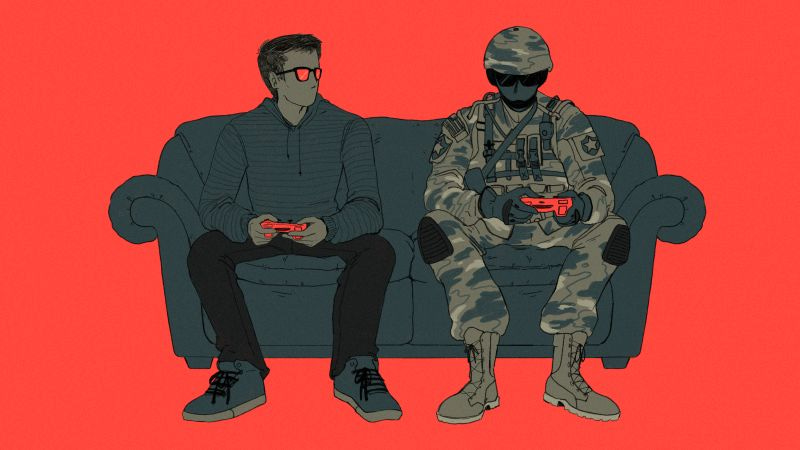 From this thinking came America's Army, a multiplayer tactical shooter inspired by Counter-Strike that was so successful that it set five Guinness world records. In it, a team of Americans went up against a team of enemies. (It appeared to the player that they were always on the American side.) It was meant to be realistic, and groundbreakingly so. Soldiers had to undergo training as part of a buy-in/pay-off cycle of self-betterment before digging into the combat, which was apparently the reward. Getting shot a few times enfeebled players' mobility. There were medics, and of course, medical training. Its ranking system is named "Honor," after one of the Army's values, which also include personal courage, integrity and duty. In two short months after America's Army's 2002 release, it was downloaded from GoArmy.com 2.5 million times, according to War Play. At the time, gaming site Penny Arcade called it the "best misappropriation of tax dollars ever."
America's Army was a winner. It cost .33 percent of the Army's marketing budget ($7.5 million), but according to War Play, 20 percent of incoming West Point trainees had played it. A 2008 MIT study claimed that America's Army had positively influenced 30% of young civilians' views on the Army.
┄
More to Check Out:
– Increases in Inequality Have Been Overestimated
– Workers are ghosting their employers like bad dates
– What Happened in 2018?
– Solar panels increase grasses for sheep and cows by 90%
– The Divide Between Silicon Valley and Washington Is a National-Security Threat
---
Kudos (to people in the community).
My younger brother, Adam, just launched Color Dropper – an easy to use eyedropper tool that automatically copies hex codes from your screen. He is going to be one to watch – follow him on Twitter – and let me know if you have any summer software engineering internships opening up.
let me know if you are working on anything new!
---
My Update.
Continuing to read and read and read – finished Dealers of Lightning (the Story of Xerox Park) and Longitude (The True Story of a Lone Genius Who Solved the Greatest Scientific Problem of His Time) – would recommend both!
Read about all of my traveling here.
Let me know if I can be helpful with anything.
Thanks so much for reading! Find me on twitter : )
---
Also published on Medium.