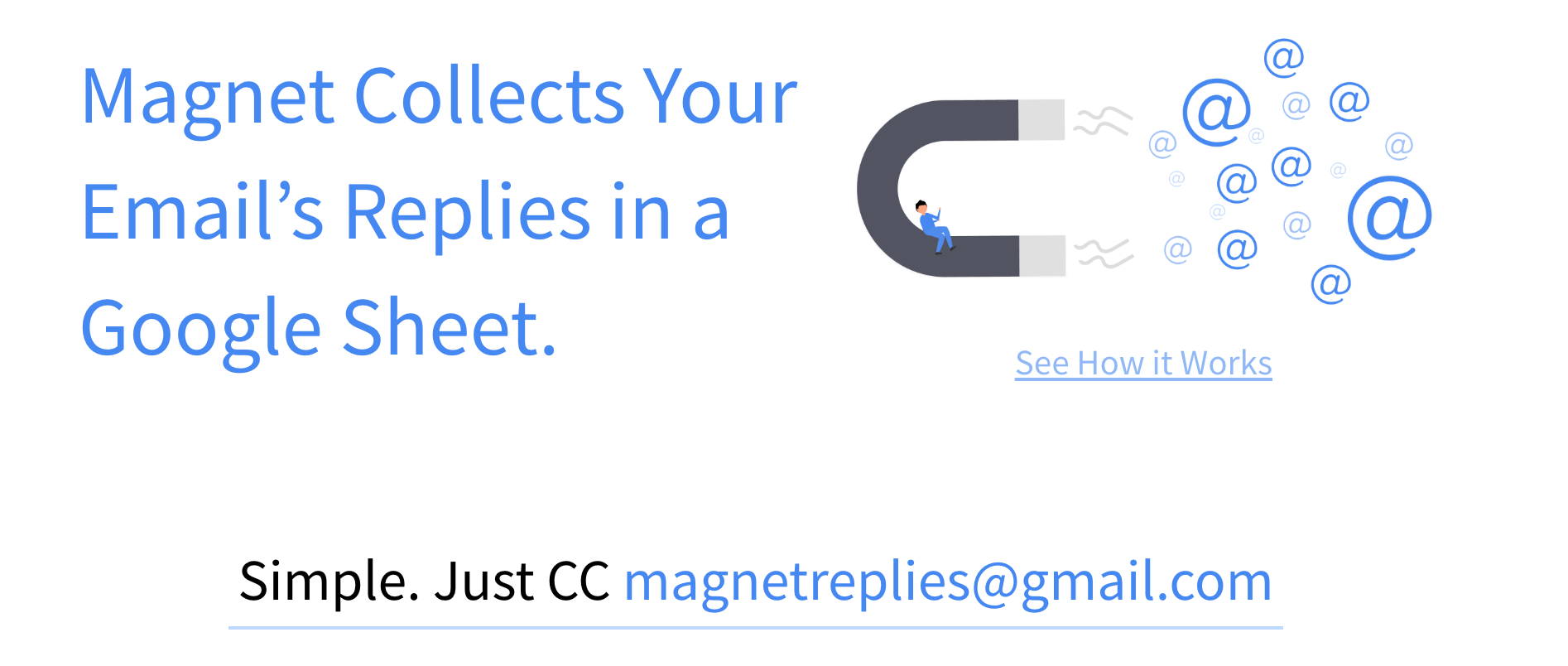 Inspired by this tweet from Daniel Gross, my friend Jacob and I are launching the MVP for Magnet Replies. 
"We frequently send emails where the replies ("yes I can make it!") are collected into a spreadsheet. With your service, you can CC XXX@your-website.com and have the replies collected into a Google Sheet. Frictionless to get started. No sign-up required."
Hope you enjoy this weekend project – Magnet – a dead simple way collect/manage responses to your emails.
Simply cc magnetreplies@gmail.com when you send out an email, and all of the responses will be automatically recorded in a Google Sheet (as long as respondents keep the cc).
No signups. Completely free!
Useful for planning events, gaining feedback from lots of people, and much more 😃 Let us know what you think, excited to hear how people use it!



---
Also published on Medium.