1/28 – What's Next
Hey there 👋
I put together lots of interesting content down below, hope you enjoy!
---
Articles to Read.
The Dirty Secret of Elite College Admissions
I have been interviewing Princeton hopefuls for years. Here's why I'm quitting.
Imagine you're an eager applicant to an Ivy League college. What would you say if I told you there was a simple way to improve your SAT scores by 160 points? What if I told you there was a way to increase your chances of getting into Harvard by five times? You'd be interested. There's just one catch — you can't do anything to earn these advantages. You have to be born with them.
At Harvard, 33.6 percent of legacy applicants gained admission between 2010 and 2015, compared to 5.9 percent of those with no parental ties to the college. At Princeton, legacies over the past five years were four times more likely to be admitted than applicants in general. Research from Princeton's own Thomas Espenshade found that legacy status provided a boost to a prospective student's application equivalent to a 160-point increase in SAT scores.
The secret of elite college admissions — the secret that became obvious to me during my time as an alumni interviewer — is that far more students deserve to attend these colleges than are ever admitted, and there is virtually no discernible difference between those who make it and the many more who just miss out. As Princeton's Janet Rapelye said in passing in 2017, "We could have admitted five or six classes to Princeton from the [applicant] pool."
—
Porn sites collect more user data than Netflix or Hulu. This is what they do with it.
There are 125 million daily visits to the Pornhub Network of sites, including YouPorn and Redtube, and 100 million of those are to Pornhub alone. (It's widely acknowledged that Pornhub is the most popular porn site in the world although exact statistics on the industry are few and far between.) To put into perspective how much content that is: In 2017, Pornhub transmitted more than the entire contents of the New York Public Library's 50 million books combined.
In money terms, Quartz has previously found that the porn industry could have a bigger economic influence on the US than Netflix. Revenue estimates are as high as $97 billion (Netflix brings in about $11.7 billion), and even trade publications can't determine an accurate number because of privately held companies, rampant piracy, and discrepancies in porn studies. However, there is one company that clearly dominates the industry: MindGeek. MindGeek's bandwidth use exceeds that of Facebook or Amazon.
—
Every past decline looks like an opportunity, every future decline looks like a risk.
The biggest factor affecting market returns over a short period of time are changes in investor moods. And moods don't care about spreadsheet, reasoning, formulas, or metrics. They make fools out of those who try to predict them.
There are two ways to prepare for wild times: You can expect them to come, or you can predict when they'll come. The former is realizing that throughout your career things will occasionally get wild ("Expect about two recessions per decade, on average.") The latter is predicting that things will get wild at a specific time ("A recession is coming this year.") The former isn't hard and helps, latter is extremely difficult and often backfires.
—
Half the world is now connected to the internet
For the first time ever, more than half of the world's population will be using the internet, according to the International Telecommunication Union. The United Nations specialized agency estimates that 3.9 billion, over 51% of the global population, will gain access by year's end. Already, 90% of those people can use the internet through a 3G or higher speed network, while 96% of the global population now live within a range of a mobile network.
Much of that progress was seen in Africa, which recorded the highest growth globally in just over a decade. From just 2.1% in 2005, those with internet connections grew to over 24% in 2018.
—
There's No Such Thing as a Free Watch (super interesting read)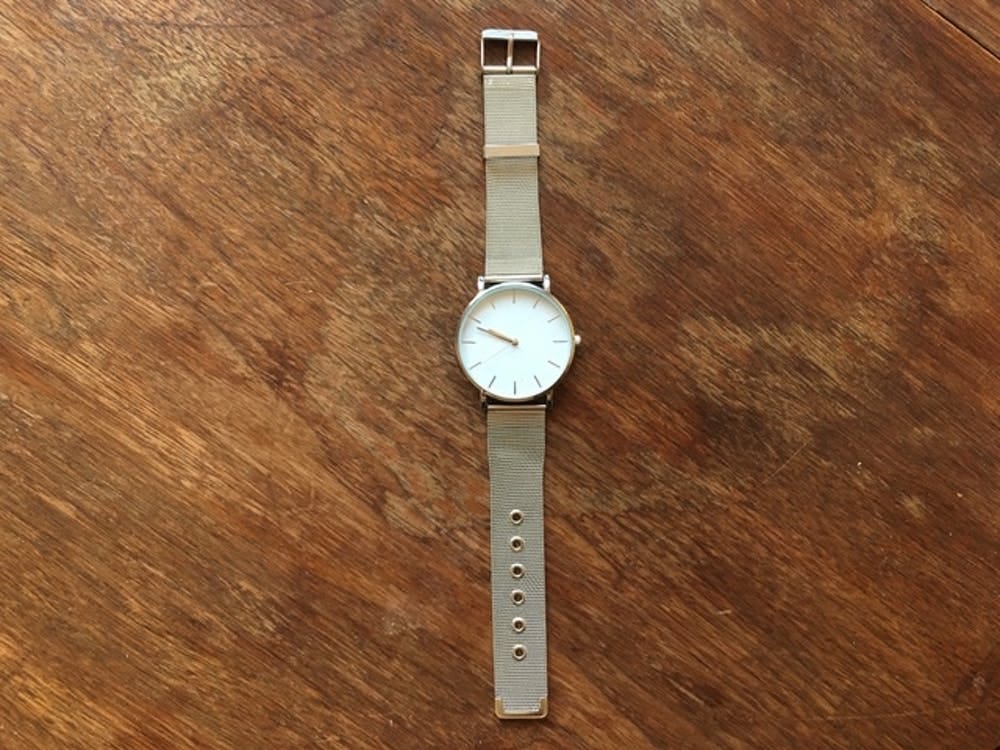 Those glossy Instagram ads for carefully branded products come and go, digital wallpaper in our digital lives. Here is an epic examination into the origins of a free watch.
—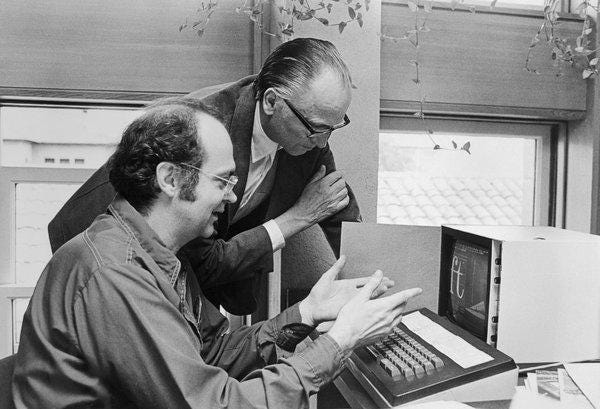 Donald Knuth, master of algorithms, reflects on 50 years of his opus-in-progress, "The Art of Computer Programming."
With more than one million copies in print, "The Art of Computer Programming" is the Bible of its field. "Like an actual bible, it is long and comprehensive; no other book is as comprehensive," said Peter Norvig, a director of research at Google. After 652 pages, volume one closes with a blurb on the back cover from Bill Gates: "You should definitely send me a résumé if you can read the whole thing."
"I'll never know everything," he said. "My life would be a lot worse if there was nothing I knew the answers about, and if there was nothing I didn't know the answers about." Then he offered a tour of his "California modern" house, which he and his wife, Jill, built in 1970. His office is littered with piles of U.S.B. sticks and adorned with Valentine's Day heart art from Jill, a graphic designer. Most impressive is the music room, built around his custom-made, 812-pipe pipe organ. The day ended over beer at a puzzle party.
—
Is Listening to a Book the Same Thing as Reading It?
Audiobook sales have doubled in the last five years while print and e-book sales are flat. These trends might lead us to fear that audiobooks will do to reading what keyboarding has done to handwriting — rendered it a skill that seems quaint and whose value is open to debate. But examining how we read and how we listen shows that each is best suited to different purposes, and neither is superior.
It sounds as if comprehension should be easier when listening than reading, but that's not always true. For example, one study compared how well students learned about a scientific subject from a 22-minute podcast versus a printed article. Although students spent equivalent time with each format, on a written quiz two days later the readers scored 81 percent and the listeners 59 percent.
┄
More to Check Out:
– I Am Nothing (one of my favorite essays ever)
– The Brave New World of Wireheading
– Open Source Rocket Idea
– My 2018 Year in Review
– List of Interesting Dreams
---
Kudos (to people in the community).
Ben and I are, once again, running a "Maker Match" – fill out this short form if you want to meet some highly ambitious people!
Andy Sparks and his team at Holloway launched a really useful guide to equity compensation, check it out!
Angus Woodman launched Grapefruit – a mental health journal!
---
My Update.
Thanks so much for reading! Find me on twitter : )
---
Also published on Medium.