2/18 – What's Next
Hey there and happy Monday – I am in SF this week, let me know if you are around.
And enjoy the newsletter!
---
Articles to Read.
Expensive Loans to Desperate People Built This $90 Billion Industry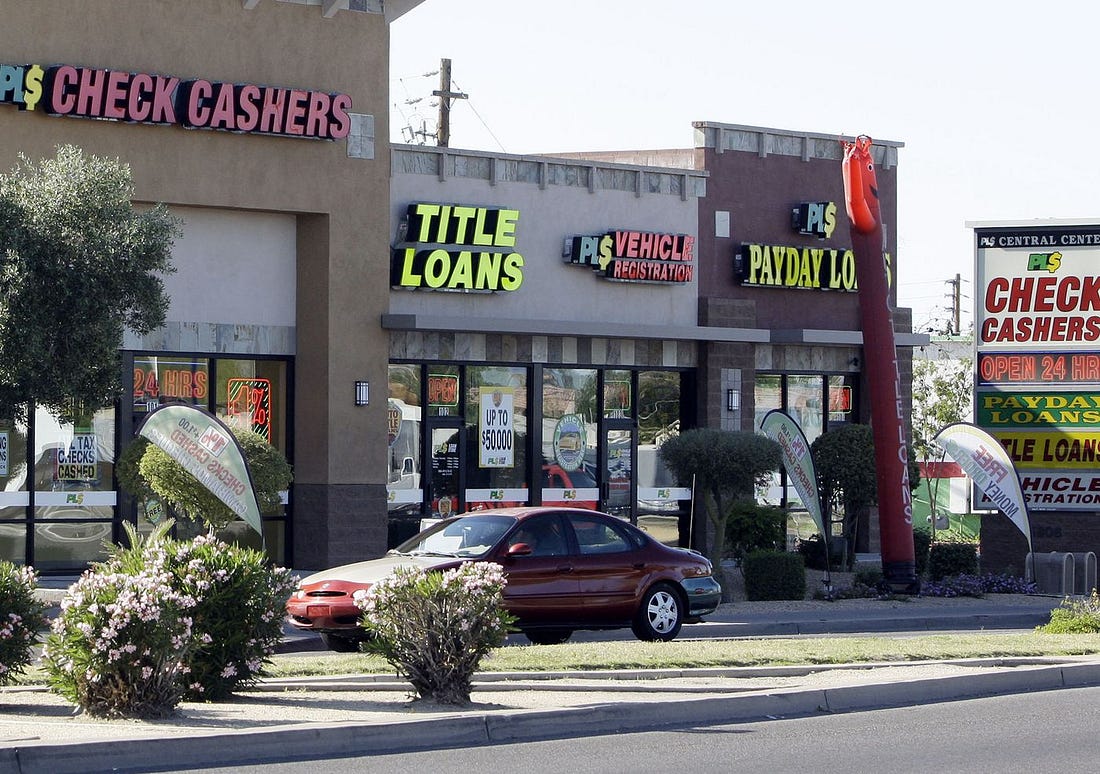 During the recent government shutdown, U.S. Secretary of Commerce Wilbur Ross wondered aloud why financially stressed federal workers didn't just "get a loan."
"Having no access to credit is worse for consumers," said Mary Jackson, chief executive of the Online Lenders Alliance, a lobbying group that represents fintech lenders. She said high interest, high-risk loans have a widely known parallel—the bridge loan—which struggling homebuyers sometimes use to close a deal. "Most of these loans would be considered bridge loans—for major car repairs and plumbing leaks."
"Right now, 80 percent of payday loans are taken out within two weeks of a previous payday loan."
About 12 million Americans use these high interest loans every year, both online and through about 16,000 storefront offices, said Alex Horowitz, a senior research officer with Pew Charitable Trust's consumer finance project. In fact, U.S. consumers borrow almost $90 billion every year in short-term, small-dollar loans that typically range from $300 to $5,000, according to a 2018 report from the Office of the Comptroller of the Currency (OCC).
—
Reflecting on My Failure to Build a Billion-Dollar Company
In 2011, I left my job as the second employee at Pinterest — before I vested any of my stock — to work on what I thought would be my life's work.
I thought Gumroad would become a billion-dollar company, with hundreds of employees. It would IPO, and I would work on it until I died. Something like that.
Needless to say, that didn't happen.
Now, it may look like I am in an enviable position, running a profitable, growing, low-maintenance software business serving adoring customers. But for years, I considered myself a failure. At my lowest point, I had to lay off 75 percent of my company, including many of my best friends. I had failed.
It took me years to realize I was misguided from the outset. I no longer feel shame in the path I took to get to where I am today — but for a long time, I did. This is my journey, from the beginning.
—
Cognitive biases are systematic patterns of deviation from norm or rationality in judgment, and are often studied in psychology and behavioral economics.
I find this list to be a helpful resource in understanding and interpreting your own inherent biases.
—
What is it like to work in China?
Since I relocated to Beijing from Silicon Valley, one of the questions I got most frequently has been: "So how do you like working in China?" Below are some observations so far.
"Work", as we know it, is basically a struggle to reply to WeChat messages. On any given day, I probably receive several hundred WeChat messages (this is not counting large WeChat groups) for work.
Working in China means processing a much higher volume of information, people, and deals on a daily basis.
People in China are on their phones ALL THE TIME.
—
How history explains America's struggle to revive apprenticeships
The fall of American apprenticeships began as a political compromise between labor unions and business executives over how much to pay young workers-in-training after the industrial revolution.
America's uniquely expansive system of higher education was never designed for job preparation; the small colleges that dotted the frontier landscape existed to train citizens for leadership in the upper-crust of society, whether as local clergy, finishing school for young women, and politics for the male bourgeois who attended elite universities.
"The whole American public may never be civilized; but America's contribution to civilization depends not on the whole public, but upon a gifted, earnest, and agglutinated minority," wrote educator Abraham Flexner, who is widely credited for his influence on the medical school system. "The pursuit of science and scholarship belongs to the university."
—
More than 26 million people have taken an at-home ancestry test
Surging public interest in ancestry and health—propelled by heavy TV and online marketing—was behind a record year for sales of the tests, which entice consumers to spit in a tube or swab their cheeks and ship the sample back to have their genomes analyzed.
By the start of 2019, more than 26 million consumers had added their DNA to four leading commercial ancestry and health databases, according to our estimates. If the pace continues, the gene troves could hold data on the genetic makeup of more than 100 million people within 24 months.
—
The Internet, Divided Between the U.S. and China, Has Become a Battleground
The global internet is splitting in two.
One side, championed in China, is a digital landscape where mobile payments have replaced cash. Smartphones are the devices that matter, and users can shop, chat, bank and surf the web with one app. The downsides: The government reigns absolute, and it is watching—you may have to communicate with friends in code. And don't expect to access Google or Facebook.
On the other side, in much of the world, the internet is open to all. Users can say what they want, mostly, and web developers can roll out pretty much anything. People accustomed to China's version complain this other internet can seem clunky. You must toggle among apps to chat, shop, bank and surf the web. Some websites still don't seem to be designed with smartphones in mind.
┄
More to Check Out:
– Private Mossad for Hire
– Social Punishments
– How McKinsey Has Helped Raise the Stature of Authoritarian Governments
– The official fast food French fry power rankings
– The Impossible Tech Behind SpaceX's New Engine

---
My Update.
Thanks so much for reading! Find me on twitter : )
---
Also published on Medium.