April 13 to April 17th, 2018
This note is part of my travel series, Giant Leaps: a collection of my experiences from across the globe. You can view all of my trips on here.
Find me on Twitter. Thanks for reading!
—
Things I Did
We took the bullet train from Shenzhen to Guilin. It goes really fast and reaches top speeds of 300 KM/hour (about a 3 hour train ride). My friend and I stayed dorm-style at the Guilin Central Hostel. Definitely one of the cleaner hostels I have ever been to…the staff were super super nice…helped us find things to do in Guilin and plan our trip to Yangshuo. They also had lots of fun activities, we made dumplings with a bunch of strangers from all over the world — and they turned out pretty good!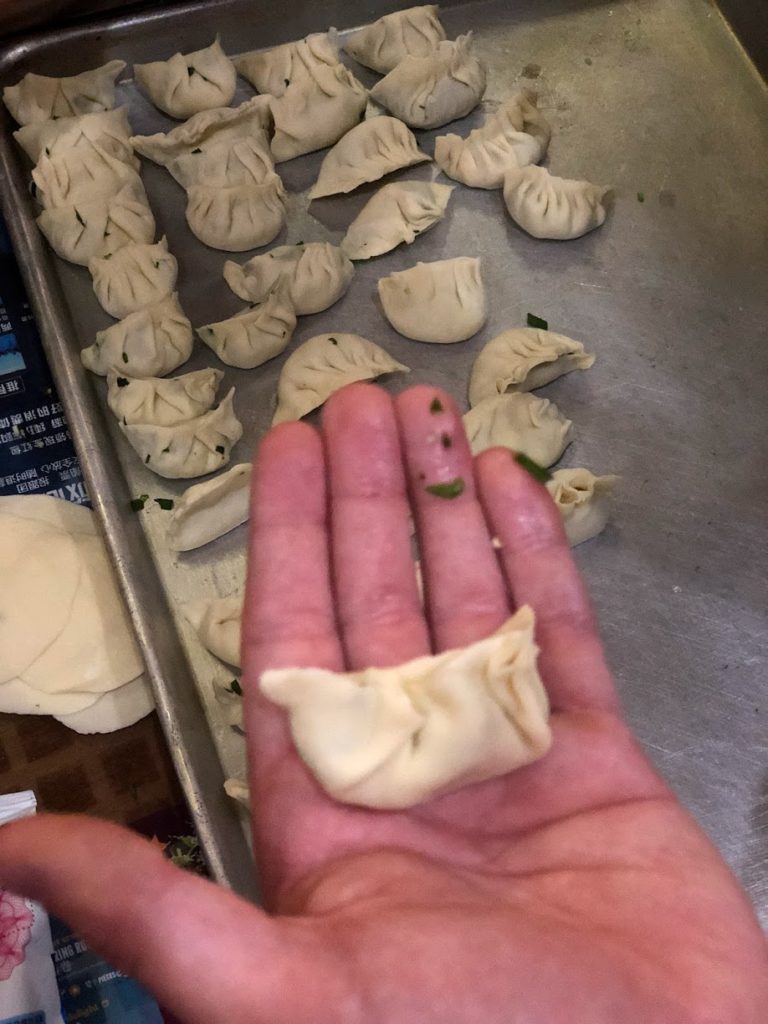 We spent an entire day just roaming around Guilin. We saw Elephant Trunk Hill and several different pagodas.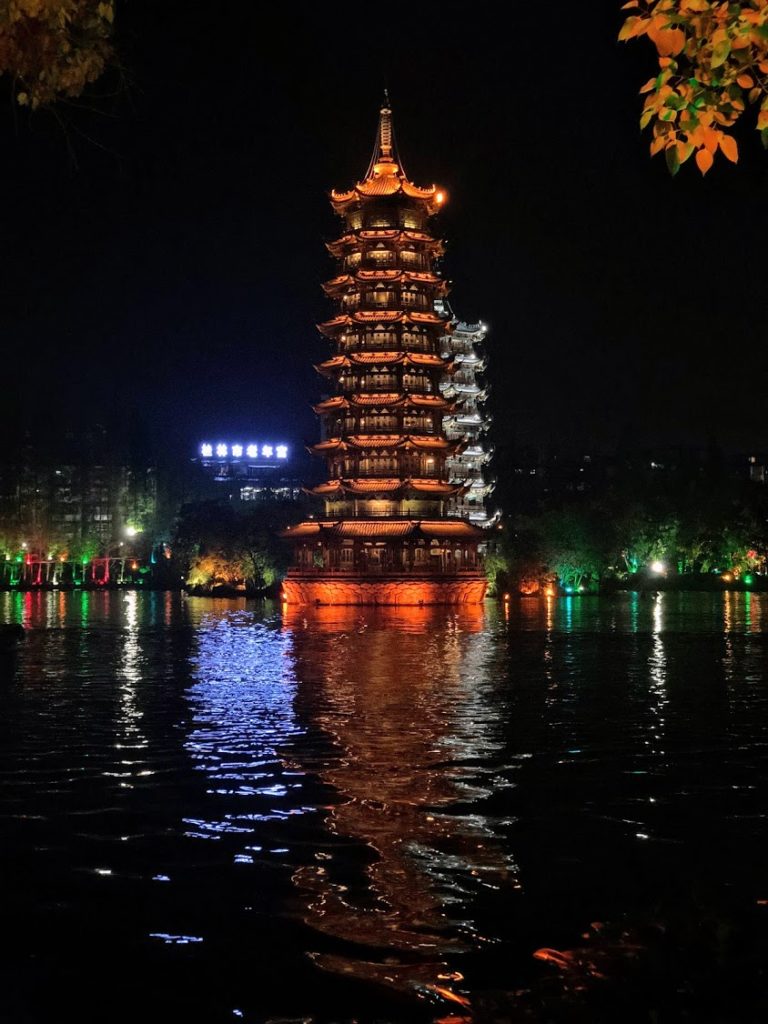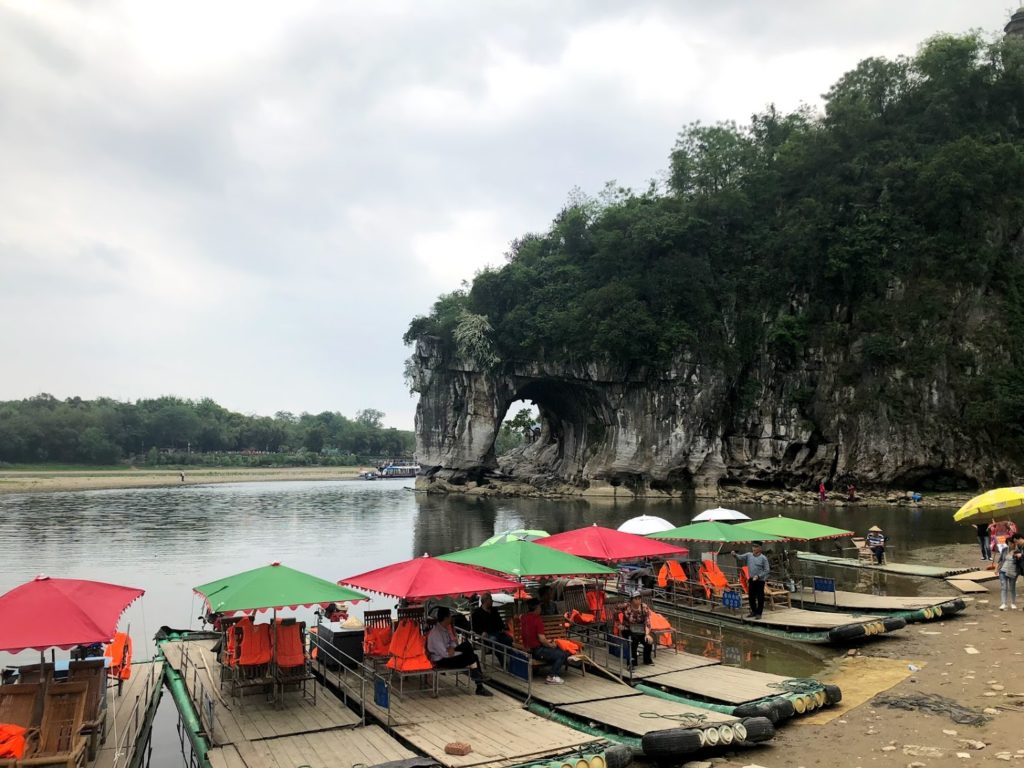 The views in Guilin are really pretty. There is some awesome (small) hiking that lets you see the entire city.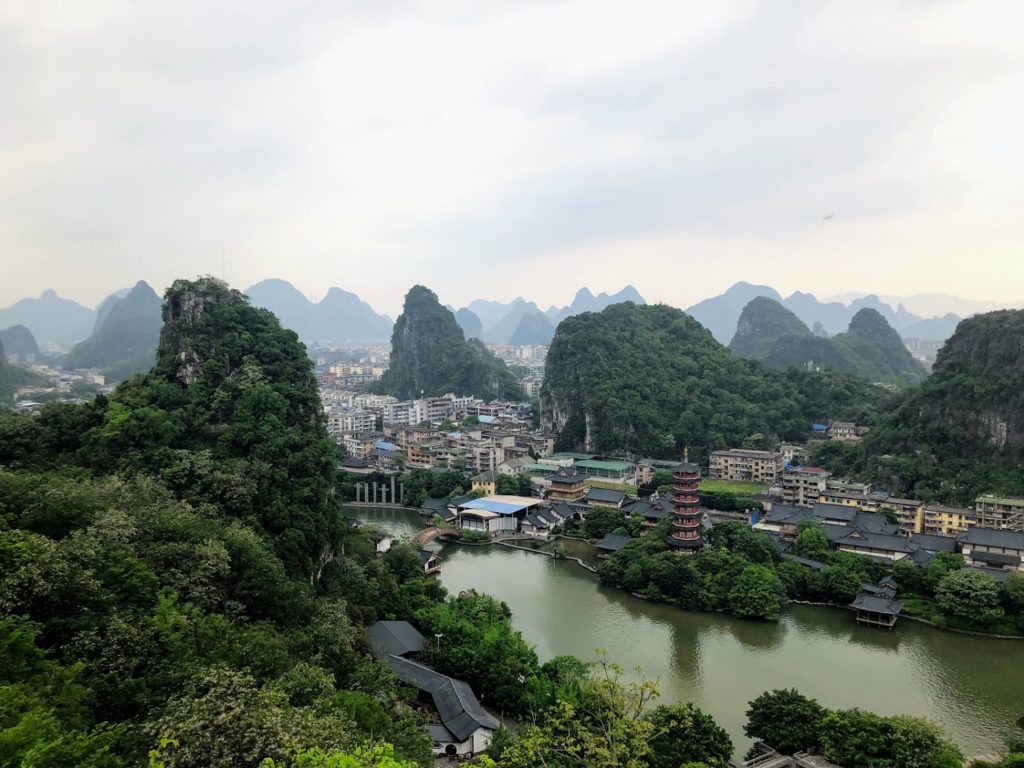 We took a bamboo raft on the Li River from Guilin to Yangshuo. It was a really serene experience — like nothing I had really done before (reminded me somewhat of the rafts in Hoi An) — and something I would definitely recommend doing. Felt like we were in a movie!
We stayed at the Sudder Street Hostel in Yangshuo. This is actually probably my favorite hostel that I have ever stayed at. The view is unbelievable, and the staff/restaurant is really helpful.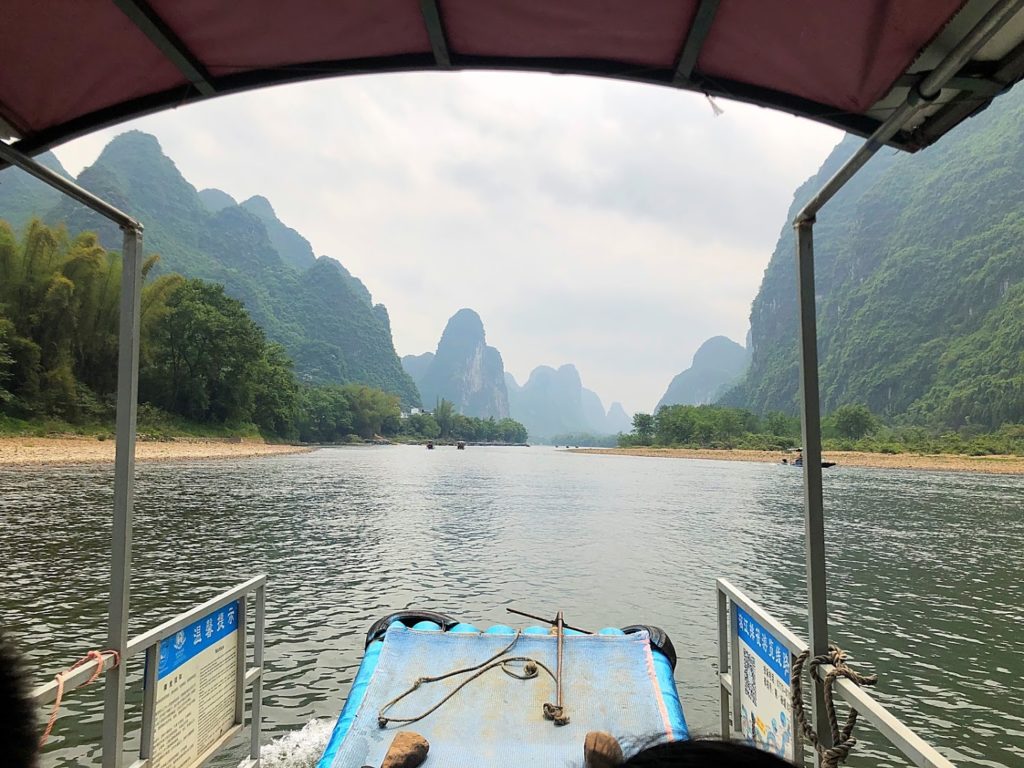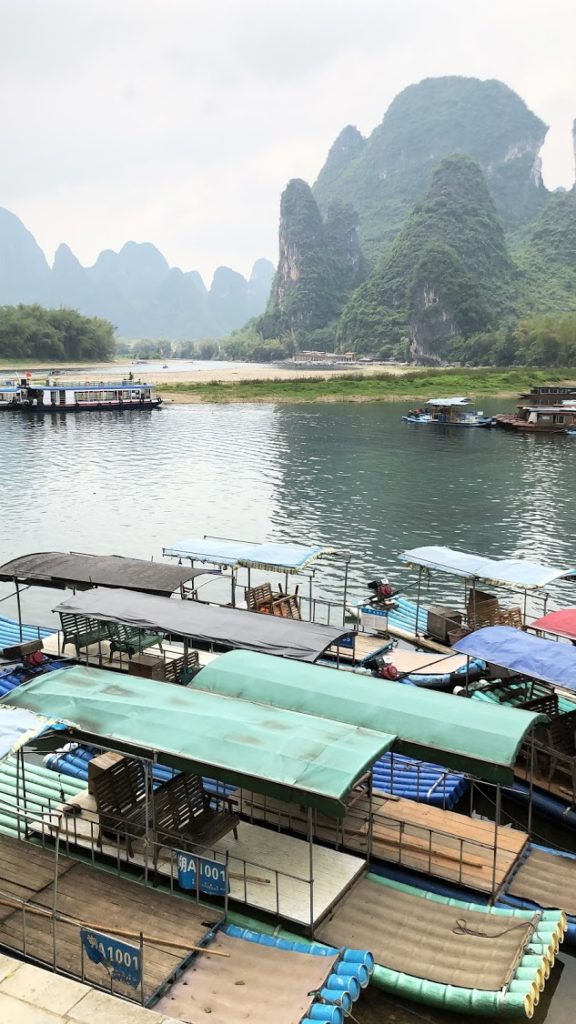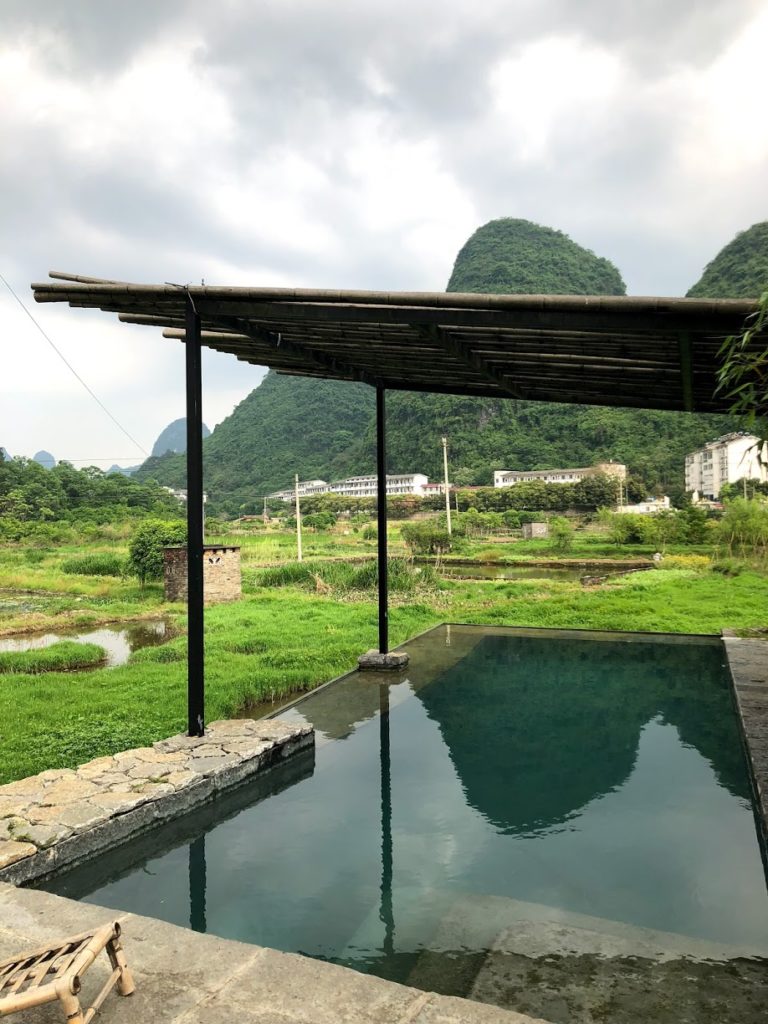 We rented bikes from our hostel and biked all around the city. I would say, looking back, this was probably my happiest experience from all of my 2018 travels. We biked for hours…like probably 5 hours a day…and saw all of the small region. Biking is my favorite way to experience a city.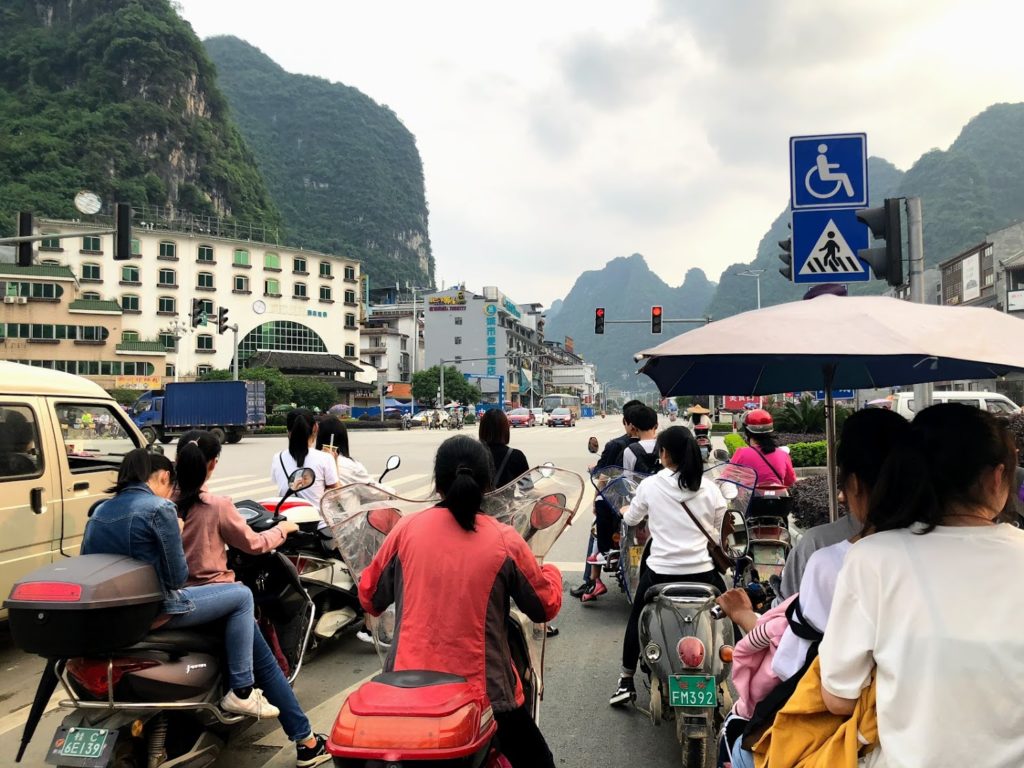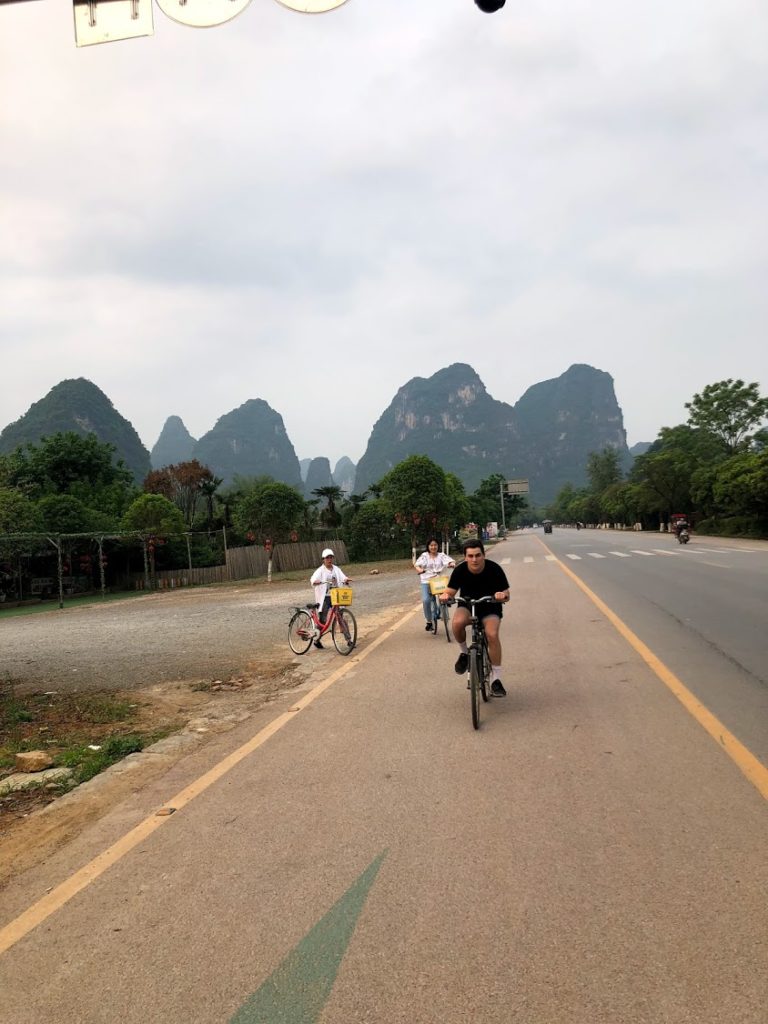 One of the places we biked to was Moon Hill. It is a really steep hike to the top, but you get to one of my favorite views in the world 🙂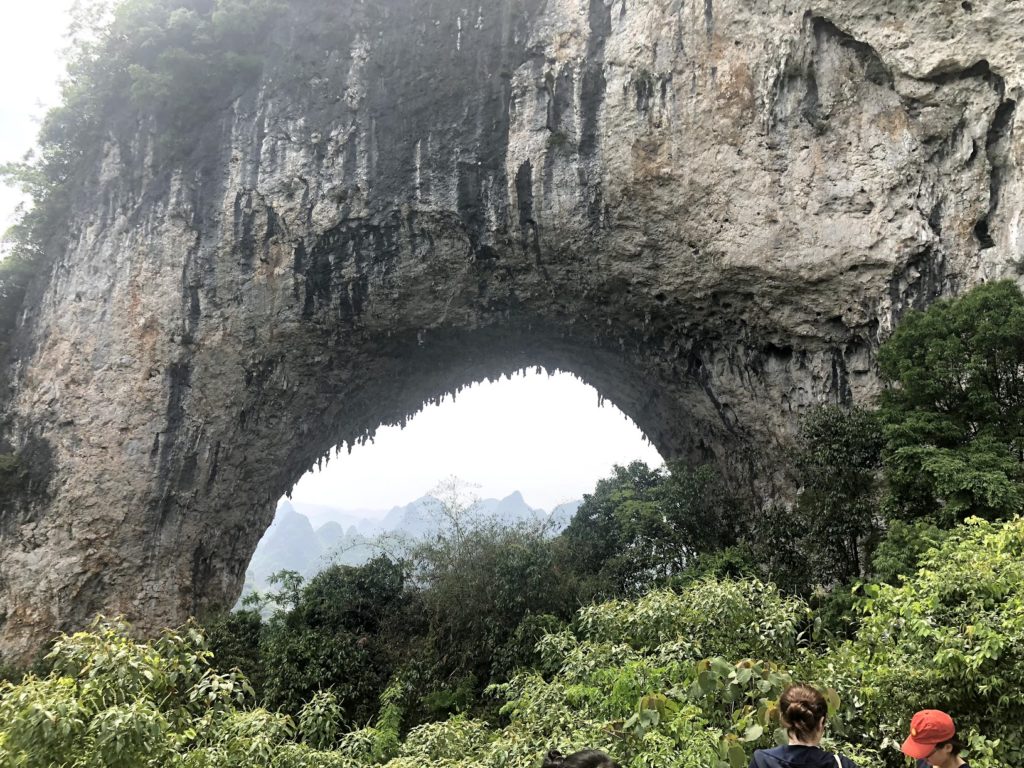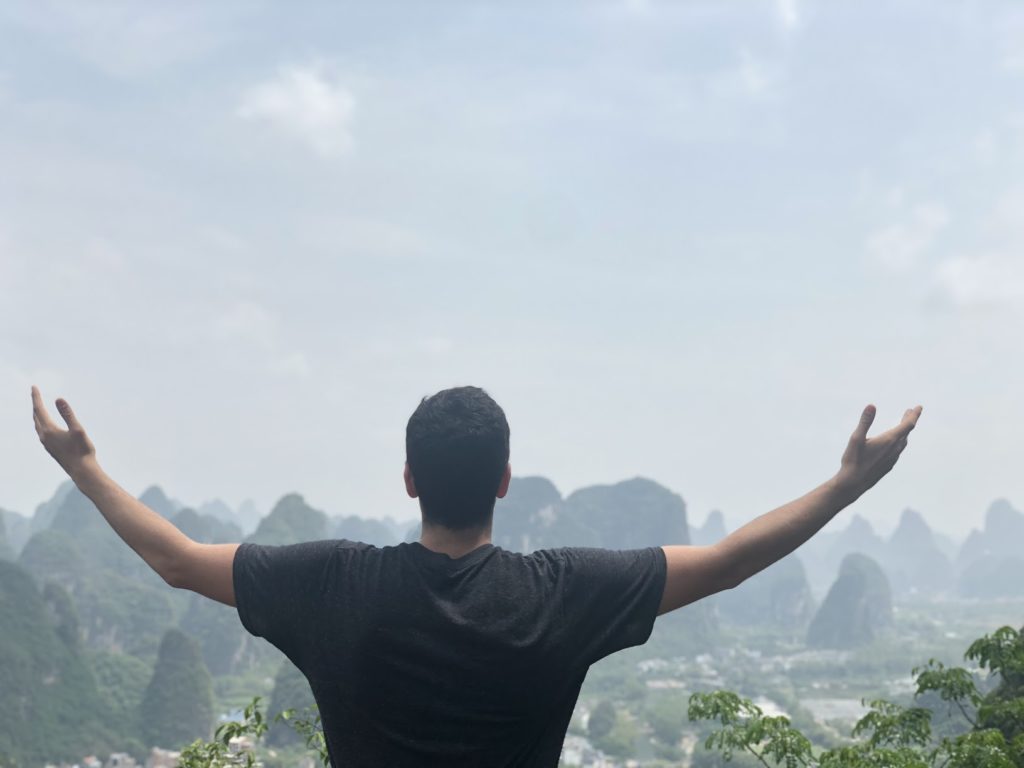 Street Food in Yangshuo was actually really good. There was also a surprising amount to do "downtown," with tons of fun bars and restaurants.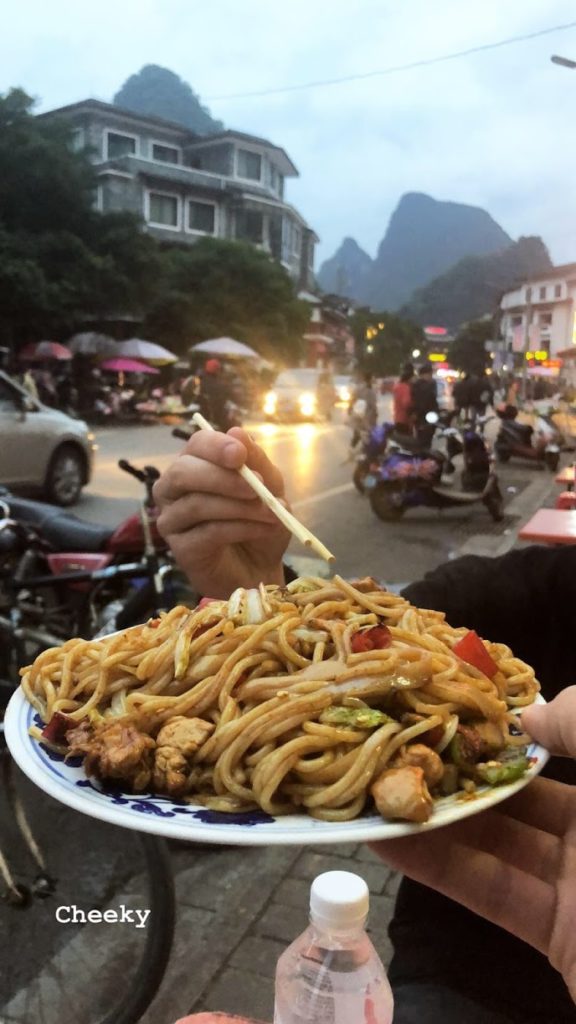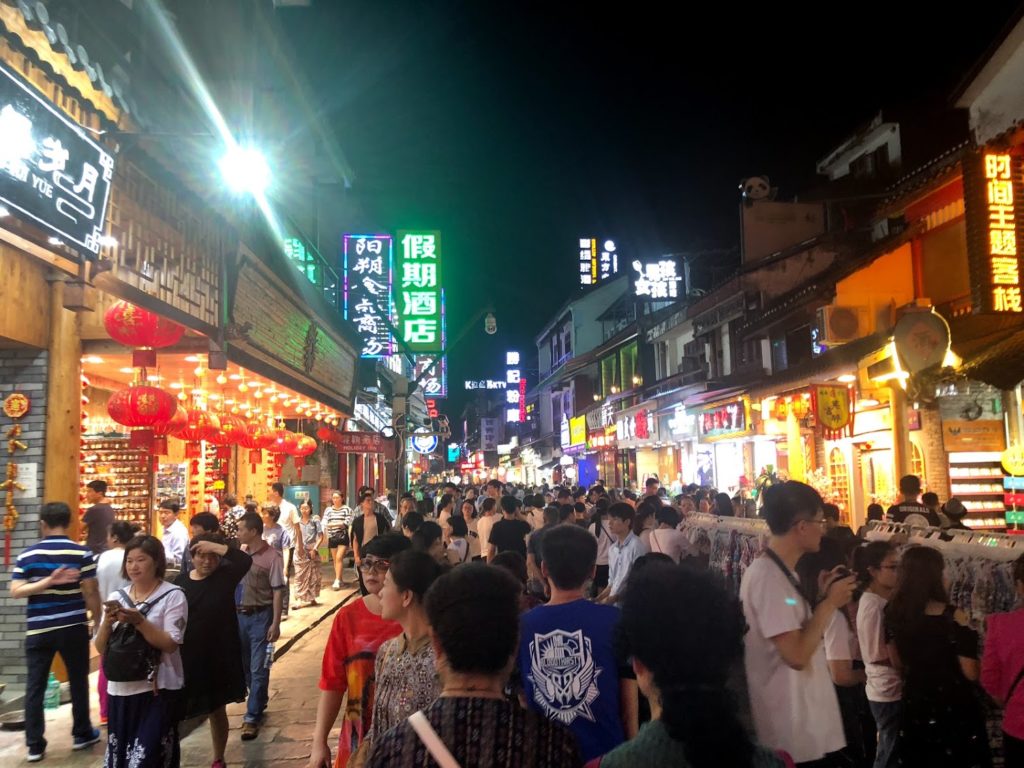 Thoughts:
Yangshuo and Guilin are two of the most beautiful places I have ever been to (rivaling Gimmelwald and Bali). The unique structures of the mountains that run parallel to beautiful waterways make for some of the most incredible landscapes. While becoming more and more overrun by Chinese tourists, this part of China is really a special place that I do recommend trying to visit if you can make the time.
An interesting phenomenon that occurs when you are traveling around China as a foreigner is people are "amazed" to see you. Throughout the trip, we had dozens (literally) of people run up to us and take pictures with us. While it gets old after a while, it is a really cool thing to experience, as the uniqueness of your face and hair color actually are new to people. We were aliens!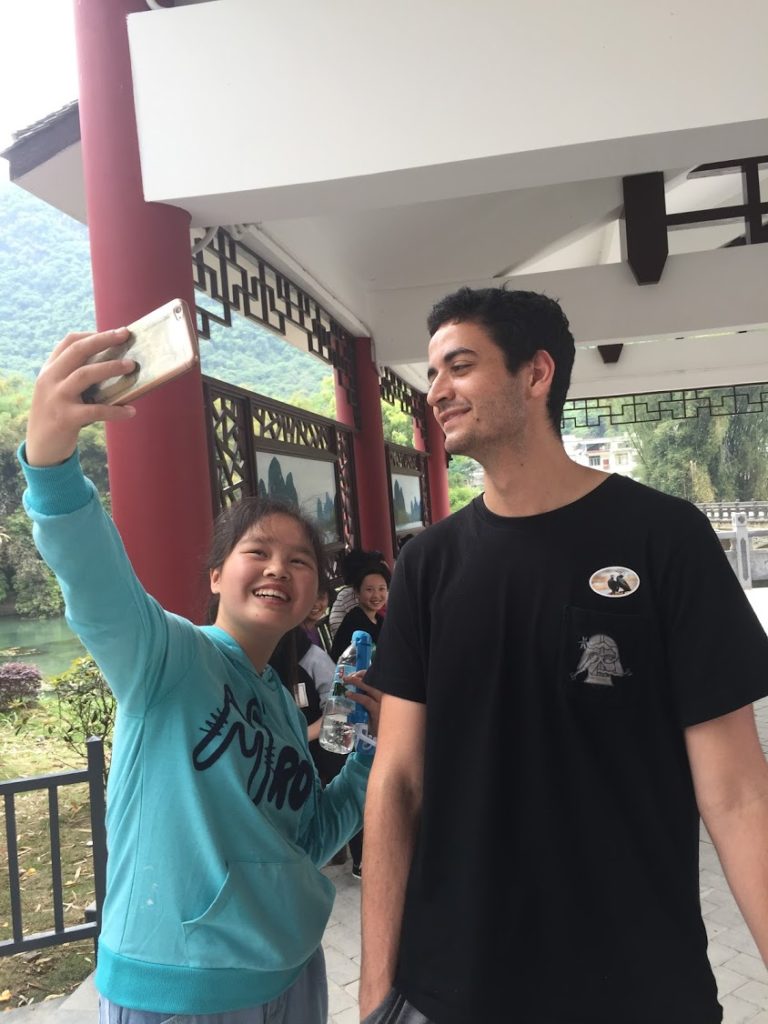 Fun Pictures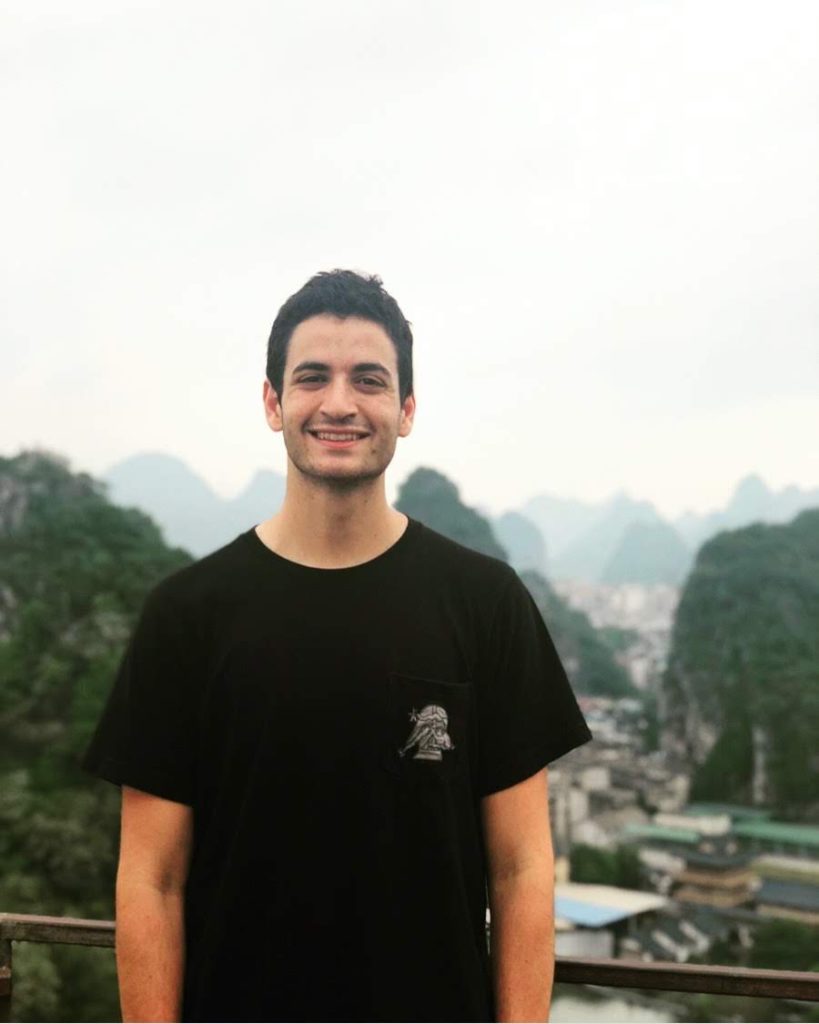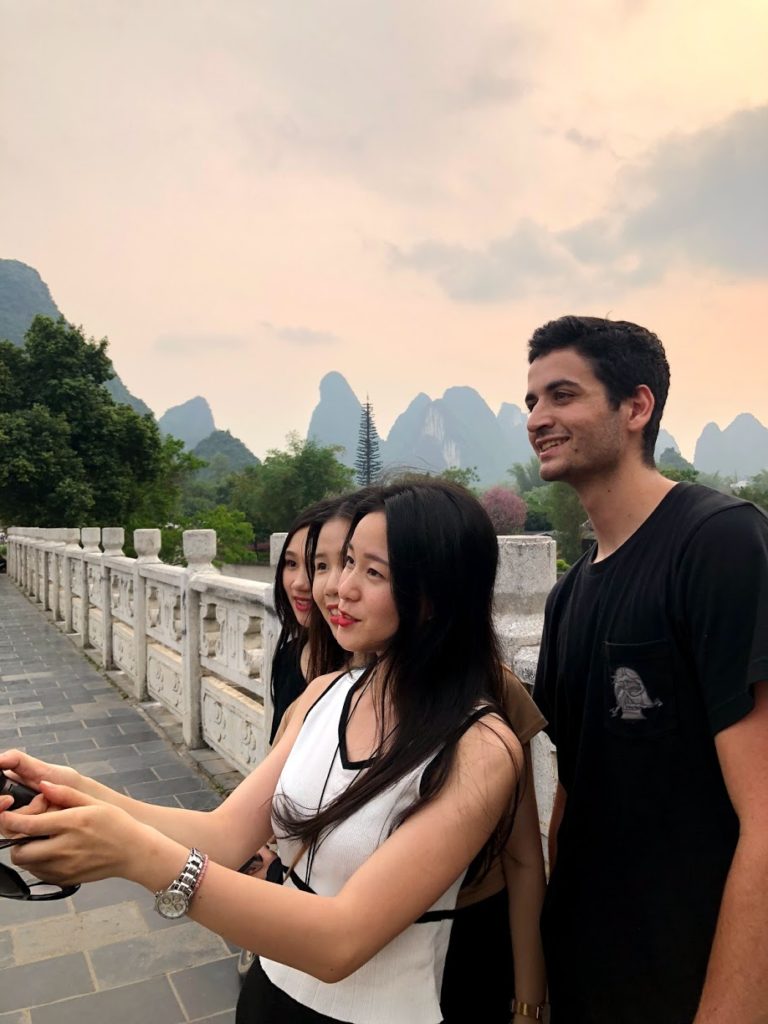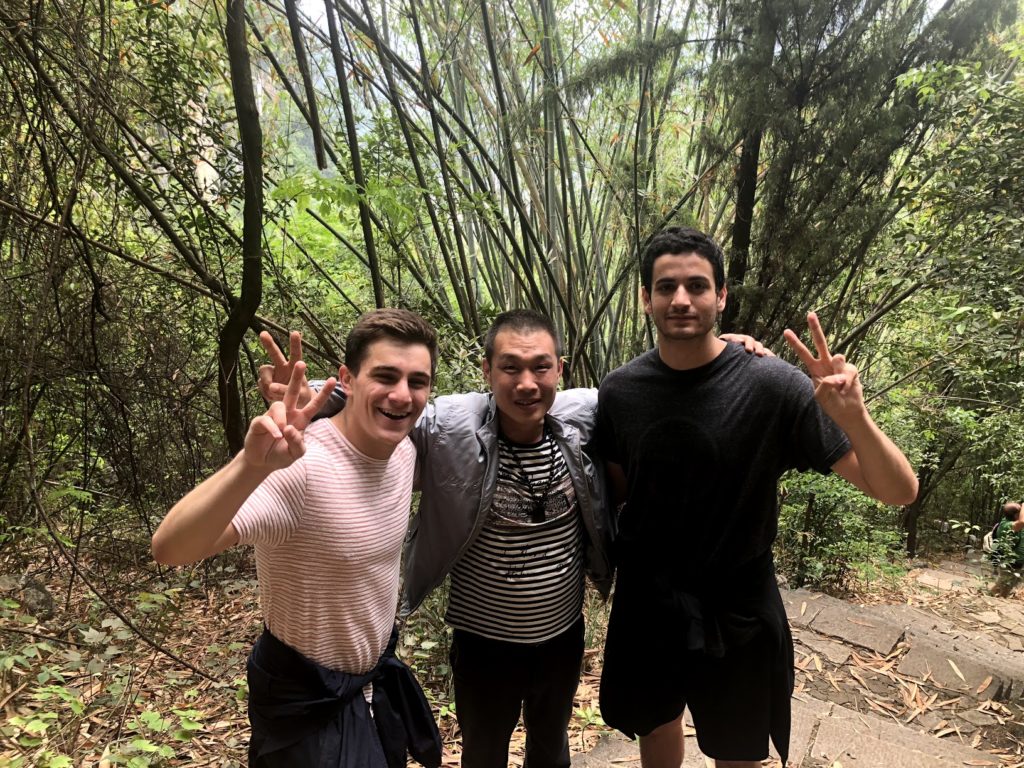 ---
Also published on Medium.