3/18 – What's Next

Happy Monday – good luck with everything this week!
Please reach out if there is anything I can do to be helpful. Enjoy the newsletter.
---
Articles to Read.
Yes, It's All Your Fault: Active vs. Passive Mindsets
The hard truth is that most things in your life – good and bad – are your fault. The sooner you realize that, the better things will be. Here's how to cultivate an active mindset and take control of your life.
What happens when someone repeatedly says it—whatever "it" may be—is not their fault?
"It's not my fault I was late for the meeting. Traffic was bad."
"It's not my fault I don't have the skills for the job and was laid off. They should have trained me."
The passive mindset is defined by an attitude, an assumption that life happens to you and you're not responsible. People with this mindset also say things like, "Why does this always happen to me?"
An active attitude means ownership. You own your failures. An active mindset means you are responsible for things you control.
—
Living on pennies with a million-dollar view: How car campers survive in beach parking lots
A year ago, he was homeless. Today, he owns a residence that boasts a million-dollar view of the rolling Pacific.
Or at least it does for 22 hours a day. From 2 to 4 a.m., the law requires this home — a rusting Ford Econoline van — to leave its usual spot in a public parking lot beside the sand dunes of Ocean Beach. During those two pre-dawn hours, it roams the surrounding residential streets.
Before sunrise, though, the van and its owner — Noodle, he calls himself — will return to the beach.
—
How Your Kids Can Ruin Your Retirement — and How to Make Sure They Don't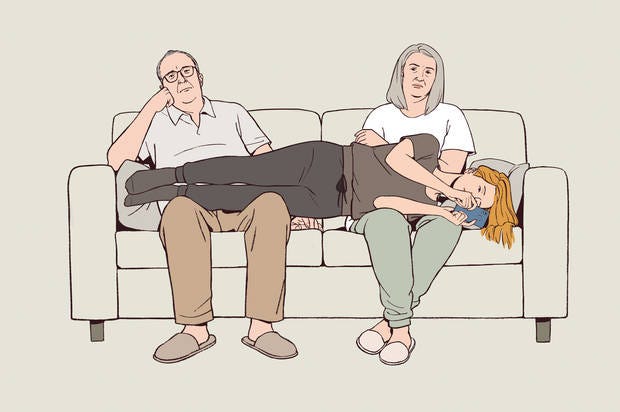 Nearly 80% of parents give some financial support to their adult children—to the tune of $500 billion a year, according to estimates by consulting firm Age Wave. That's twice what parents put into retirement accounts, according to a 2018 survey from Bank of America Merrill Lynch and Age Wave. Almost three-quarters of respondents acknowledged putting their children's interests ahead of their own retirement needs.
—
Scam Calls Will Be What Finally Destroys America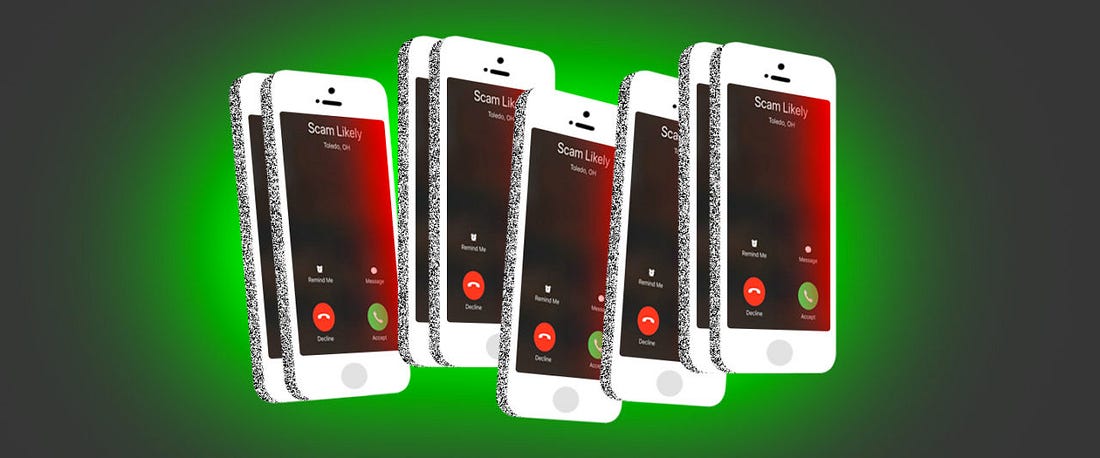 Spam calls comprised just 3.7 percent of phone calls in 2017; this year, half of all phone calls may be placed by autodialing systems. At this point, you probably recognize most of the scams that blow up your phone — one recording that lands in my voicemail every day is something about how I qualify for a free medical back brace. Turns out it's a ploy to steal personal information, including Medicare numbers.
And you may have noticed. These spam and "spoof" calls — in which the number is disguised to look like one from your area code — are now bombarding America by the billions.
—
I'm 14, and I quit social media after discovering what was posted about me
When 8th grader Sonia Bokhari joined social media for the first time, she discovered that her mom and sister had been posting about her for her entire life.
Several months ago, when I turned 13, my mom gave me the green light and I joined Twitter and Facebook. The first place I went, of course, was my mom's profiles. That's when I realized that while this might have been the first time I was allowed on social media, it was far from the first time my photos and stories had appeared online. When I saw the pictures that she had been posting on Facebook for years, I felt utterly embarrassed, and deeply betrayed.
—
A Three-Day Expedition To Walk Across Paris Entirely Underground
Journalist Will Hunt, who made the crossing with a group of urban explorers, recounts being menaced by rainwater and rats — and meeting fellow subterranean wanderers along the way.
Every step of the trip, of course, would be illegal.
—
Moving Out: Beijing's "Rejuvenation" Enters a New Phase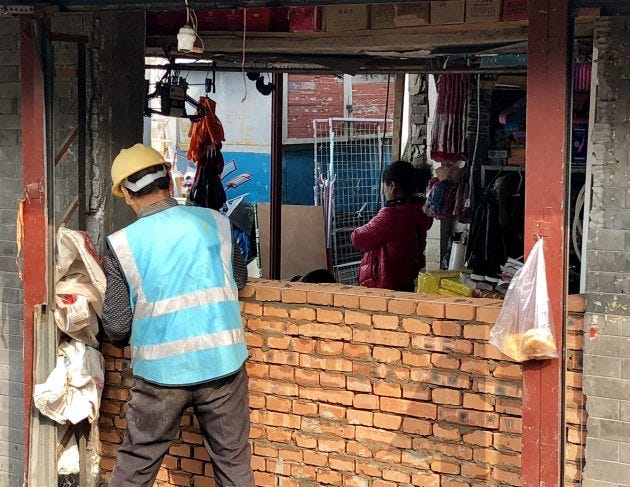 Signs have started appearing in Beijing asking local residents to move out of the city center. Is this a new phase in Beijing's "Great Rejuvenation"?
In 2014, the Beijing municipal government announced its intention to cap the population of Beijing at 23 million. On paper, this looked like a call to limit the city's growth. Officially Beijing has about 21.7 million people, but the official figures are — shocking, I know — almost certainly wrong.
This discrepancy between the official and actual numbers means that rather than seeking ways to cap the city's growth, the authorities are going to be looking for ways to give a few million folks the boot. And if local officials can free up some valuable downtown real estate for their friends and cronies to develop then everybody wins.
┄
More to Check Out:
– Apple's Reinvention as a Services Company Starts for Real Monday
– Taking a Train Across America
– Shareholders vs. Stakeholders? No: Customers
– All the Crime, All the Time: How Citizen Works
– Ro and the Future of Healthcare
---
Books I Read This Week.
Apollo 8 – The Thrilling Story of the First Mission to the Moon: "There was no established way for a man to tell his wife he was going to the moon. A man could tell his wife he was going to sea or going to war. But the moon? It was a new convo."
Raising the Floor: How Universal Basic Income Can Renew Our Economy – Disagree with many of the pessimistic takes during first half of book but very interested in some form of UBI.
Taxes Made Simple – A basic overview of how taxation works in 2019.
Consider Your Options – Get the Most from Your Equity Compensation
Let me know if you have/need any recommendations!
---
My Update.
Spent the past week at school heads down working.
Let me know if you are hiring or looking for a job/internship. Will do my best to be helpful!
Thanks so much for reading! Find me on twitter : )